A Comfort-Centered Patient Experiences
The Affirm® prone biopsy system delivers an exceptional patient experience through minimally invasive techniques, faster procedures, and positioning that eliminates the patient's direct view of the biopsy needle.
of patients agreed their procedure was faster, more comfortable and less painful than expected.3
of patients surveyed would recommend the clinician and/or facility.3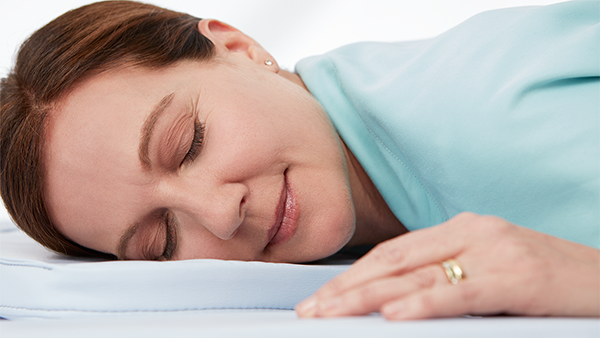 Helps Maximize Patient Comfort
Our ergonomically-designed memory foam cushions provide custom, targeted pressure-point support suitable for most body types, helping to eliminate motion and keep patients comfortable.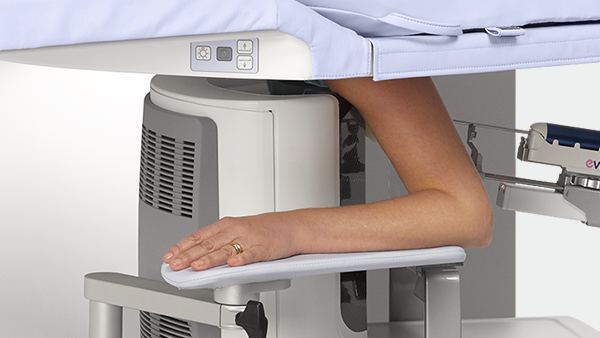 Facilitates Easy Access to the Breast
Patient comfort and access are facilitated by interchangeable apertures, arm-through procedure accessories and an integrated lateral needle approach. Ergonomic positioning accessories quickly and comfortably allow access to challenging lesions.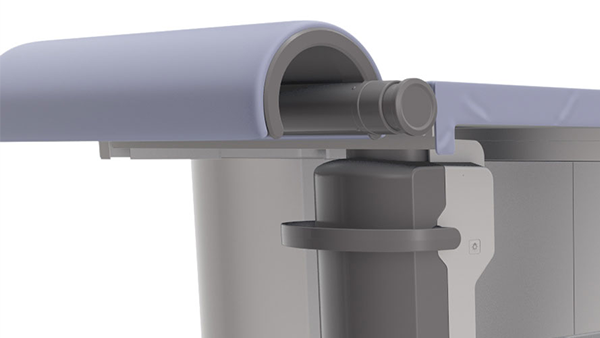 Supports Diverse Body Types
Interchangeable table apertures suit a wide range of body types, and the patient support platform can support and lift up to 400 pounds. Four lightweight paddle options suit each patient's breast size, lesion location and the clinician's desired approach.
Features
Patient positioning aids
Interchangeable memory foam cushions
Interchangeable table apertures
Arm-through accessories
Patient support platform (lifts and supports up to 400 pounds)
Maximum Comfort Pads and Arm Support
Interchangeable Table Apertures
Capabilities and Advantages
Adapt to the Patient's Body
The memory foam cushions and interchangeable apertures adapt to the patient's body habitus helping to ensure the patient is physically comfortable.
Ensure Optimal Breast Access
The arm-through procedure accessories make access even to challenging posterior lesions fast and easy.
Maximize Patient Comfort
Patient positioning aids, memory foam padding, interchangeable apertures and arm-through accessories are designed to make it fast and easy to position patients comfortably.
Minimize Patient Anxiety
The table gives patients stable support while isolating them from view of the procedure and the needle itself, which may help manage anxiety and reduce the chance of vasovagal response.